Who Are We?
Weaving a Story of Sustainability

At Themazi, we are a family that embraces a natural way of life and sustainability. Join us and step into the enchanting world of natural fabrics, natural dyes, and ethical fashion.

The foundation of Themazi is built upon the idea of preserving the values nature offers and creating a harmonious balance between people and the planet. The beauty and sustainability of our natural fabrics and dyes stem from our deep respect for the riches of the natural world.

In addition to being pioneers in natural dye ingredients, we take pride in producing our own natural fabrics. Through our dedicated production workshops, we experience the pride of transforming raw materials into finished products. Our fabrics, woven with natural fibers such as organic cotton, linen, hemp, and silk, come to life with carefully selected materials and meticulous craftsmanship. We offer aesthetically pleasing, comfortable, and stylish products that allow you to explore the power and elegance of natural fabrics.

At Themazi, we wholeheartedly embrace our values of sustainability at every step. With environmentally conscious production processes and sourcing raw materials from natural resources, we aim to minimize our environmental impact. We adhere to strict standards in sourcing and producing our natural dye materials, ensuring ethical practices throughout the supply chain.

By joining the Themazi family, you not only gain access to high-quality natural fabrics and fashion accessories, but you also become a part of a community that contributes to a sustainable future. Explore the beauty of the natural world, join the ethical fashion movement, and embrace a sustainable lifestyle with us.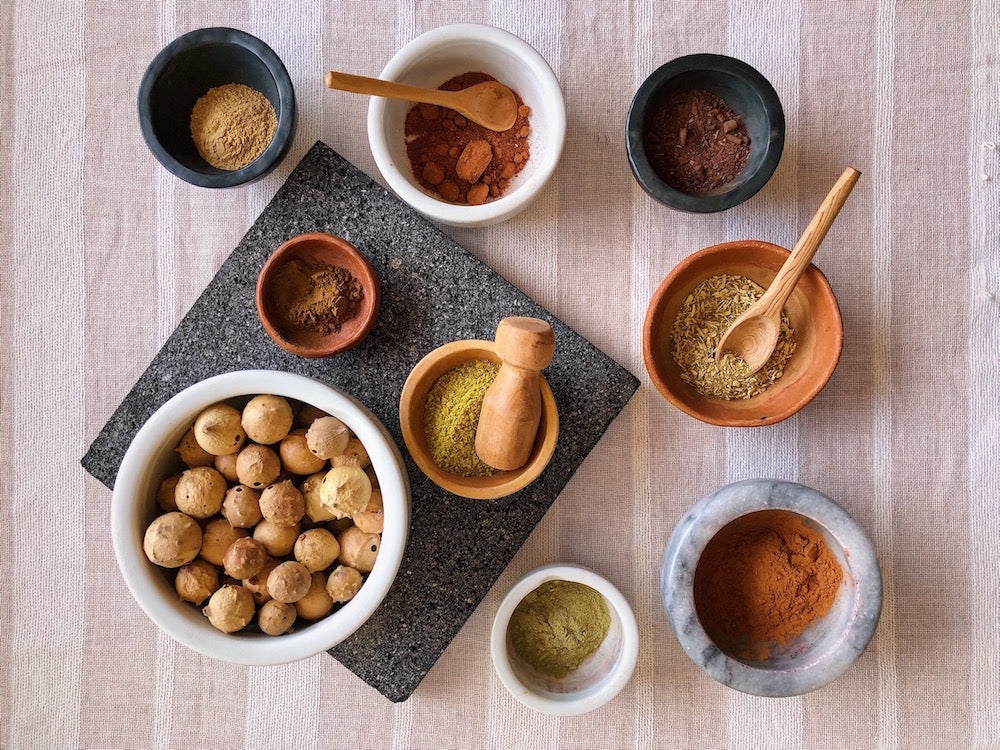 THEMAZI'S NATURAL DYES
"Unveil the Essence of Natural Dyes: Unleash the Art of Ethical Color Creation at Themazi!

At Themazi, we take pride in being at the forefront of natural dye ingredients. Our passion lies in sourcing and providing the highest quality natural dye materials to artists, craftsmen, and enthusiasts from around the world. Our company manufactures and supplies a range of products used for natural plant dyeing: natural dyes, tannin sources, and mordants.

Delving into the depths of nature's palette, we carefully select and gather botanical treasures from sustainable sources. From vibrant plant roots and barks to precious flower petals, our collection of natural dye components is a testament to the richness and diversity of the natural world.

Whether you're an artist yearning to create stunning textiles or a conscious consumer seeking to infuse sustainable tones into your everyday life, our wide range of natural dye components empowers you to explore the enchantment of nature's pigments.

Let's embrace the wonders of nature together, honor its gifts, and contribute to a more sustainable future through the art of natural dyeing."
Button label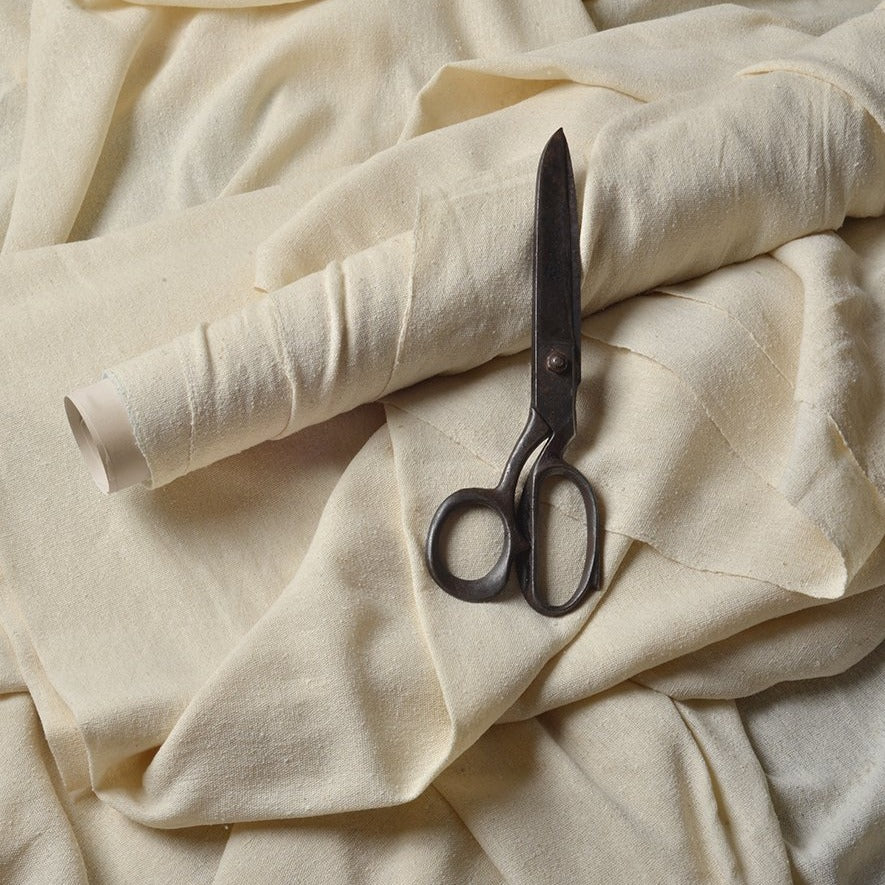 Themazi's Natural Fabrics and Clothing Accessories
Discover the world of Themazi, where natural fabrics and ethical fashion come together. Our collection showcases a range of carefully crafted natural fabrics and apparel accessories. At Themazi, we weave over twenty thousand meters of fabric per month.

We believe in the beauty and versatility of natural fibers. From organic cotton and linen to sustainable hemp and silk, our fabrics are thoughtfully chosen for their exceptional quality and comfort. Each piece is designed to make you feel effortlessly stylish and connected to nature.

At Themazi, sustainability is at the heart of everything we do. We prioritize eco-friendly practices and source materials that are both gentle on the environment and kind to your skin. Our commitment to ethical sourcing means you can enjoy our products with confidence, knowing they are made with respect for people and the planet.

By choosing Themazi, you are contributing to a more informed and caring fashion industry where every purchase makes a positive impact on the planet.
Button label
Our services
We are the producers of natural dyes.

At Themazi, we empower you to discover the power of natural dyes. Our range of natural dyes is the perfect choice for artists, craft enthusiasts, artisans, and corporate companies.

We carefully process and prepare our natural dyes using ingredients such as plant roots, barks, leaves, and flowers. Each natural dye is meticulously processed and produced in our own facility, ensuring adherence to high-quality standards.

With Themazi's natural dyes, you can bring your crafts, paintings, and textile projects to life. Embrace the vibrant and captivating colors that reflect the power of nature, and unleash your creativity to create unique artworks.

We offer the option of bulk purchasing for our natural dyes, providing advantageous and competitive prices. Feel free to contact us for more detailed information.

We provide express shipping worldwide, ensuring delivery within 3-6 days.

Support sustainability and immerse yourself in the enchantment of natural colors with our natural dyes.

SHOP NOW

We produce our fabrics ourselves.

At Themazi, we proudly produce our own natural fabrics, weaving over 20,000 meters of fabric every month. Our collection showcases a range of fabrics including linen-cotton blends, muslin, hemp, bamboo, and more. We offer both wholesale and retail sales, providing competitive prices for bulk orders.

We prioritize quality and meticulous craftsmanship in every fabric we create, ensuring that each piece meets our high standards. Our fabrics are perfect for various applications, from clothing to home textiles and beyond. Whether you're a designer, artist, or craft enthusiast, our natural fabrics will inspire your creativity.

In addition to our extensive fabric selection, we offer advantageous and competitive pricing for bulk purchases. We understand the needs of businesses and are dedicated to providing cost-effective solutions for your sourcing requirements.

To ensure convenience and flexibility, we offer a range of shipping options including air, land, and sea transportation. This allows us to serve customers worldwide, catering to their specific delivery preferences.

Discover the beauty and sustainability of our natural fabrics at Themazi. Join us in embracing a conscious and elegant approach to fashion and design. Contact us today for more information and let our exquisite fabrics elevate your creations to new heights.

SHOP NOW

We produce Personalized Products with our fabrics.

At Themazi, we take pride in offering personalized products created with our exquisite fabrics. In our sewing atelier, we specialize in crafting made-to-order items, catering to individual preferences and needs. From home textiles to clothing collections and even baby textiles, we can bring your vision to life.

Our skilled artisans and seamstresses work diligently to transform our fabrics into bespoke creations. Whether you're looking for custom-made curtains, cushions, bedding, or garments, we have the expertise and craftsmanship to deliver exceptional results.

We understand that every project is unique, and we are committed to ensuring that your personalized products reflect your individual style and requirements. Our team is dedicated to providing a seamless and collaborative experience, working closely with you to bring your ideas to fruition. From selecting the perfect fabric to discussing design details, we strive to create products that exceed your expectations.

To explore the possibilities of our custom-made products, we encourage you to get in touch with us. Our knowledgeable and friendly staff will be delighted to discuss your specific needs, offer guidance, and provide detailed information. Whether you have a specific design in mind or need assistance in choosing the right fabric for your project, we are here to assist you every step of the way.

Contact us today to embark on a journey of personalized creations with our premium fabrics. Let us turn your ideas into tangible, one-of-a-kind products that add beauty and comfort to your space or wardrobe.